Need a polished Needs Assessment? A written and edited Executive Summary? A trade publication article with clear narrative, correct voice, and sharp accuracy?
With 15 years and counting experience in medical writing and editing, I can deliver well-written content within budget and with minimal fuss.
Clients I've worked with have included:
Nonprofit medical associations
Continuing medical education (CME) companies
Hospital
Medical communication companies
Websites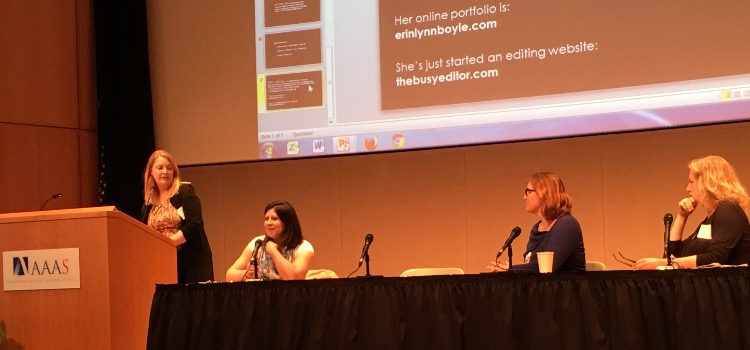 Erin speaking at a panel at The D.C. Science Writers Association's Professional Development Day 2016.